Investment opportunities

Step out of cash
Step out of cash
In today's market environment, with low interest rates and rising prices, the returns savers can get from their cash savings are not high as in the past. One simple step savers could take to boost their capital and reach their financial goals is diversify their savings through investment solutions.
-4.5%
The fall in interest rates on the European money market 2007-20171
1.5%
The 2017 projected inflation rate in the Eurozone2
-0.8%
The real annualized return of cash over the last 15 years3
1 - Source: Amundi analysis on Bloomberg data. Data as at August 21, 2017.
2 - Source: Eurostat Euro-indicators press release. 181/2017. November, 30th 2017.
3 - Source: Amundi analysis on monthly Bloomberg data from December 1972 to July 2017. Cash = BofA Merrill 3 months US Treasury Bill . Indexes in USD, total return.
4 received ideas about cash
Piling into cash for guaranteed security
The financial context has generated new behaviours, among which is increased risk aversion.
With inflation and low interest rates, cash is not as secure as we might believe.
Investment solutions should be viewed by investors as a new way to prudently stimulate their savings.
Cash is the only way to maintain quick access to money
Investors enjoy the assurance that they can access their money at all times.
Today, investments solutions can allow investors to access their money as quickly as is the case with cash accounts.
There are even solutions to fulfil the requirements of the shortest investment horizons.
Cash is the only way to effectively plan finances
In the current environment, cash no longer provides savers with certainty that they will be able to achieve their goals effectively.
Investment solutions can help them plan with more certainty, by offering different investment horizon options and risk levels to suit specific investor profiles.
Choose your portfolio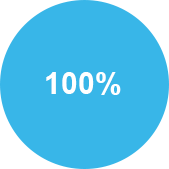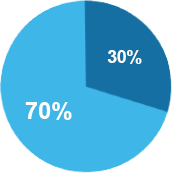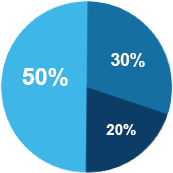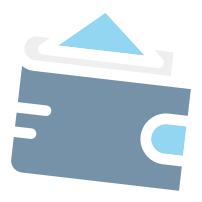 Discover its potential performance
Annualized performances as at end of December 2017*
*Sources: Amundi, Data as of 31/12/2017 – Net annualized performance (rebased to 100) in EUR. Cash, bonds and equities are respectively represented by EONIA capitalised, EUROMTS GLOBAL and EURO STOXX index. They are given for indicative purpose only. Past performance does not guarantee future returns.
Our investment solutions
Amundi's investment universe encompasses a wide range of solutions tailored to first-time and prudent investors who are seeking to put their savings at work effectively.
The SRRI represents the risk and return profile as presented in the Key Investor Information Document (KIID). The lowest category does not imply that there is no risk. The SRRI is not guaranteed and may change over time.
A long-term treasury solution to outperform money market funds over an investment period of 12 months.
A flexible, but conservative process suitable to different market conditions
Active duration management with constant monitoring of risk factors
Target achieved or exceeded annually since inception
Make the most of major fixed income opportunities, mostly bonds, whatever the market conditions
An active selection of Amundi's best funds to target a higher level of income on a 2two-year investment horizon
Seeks to limit potential losses through a careful selection of short-term issuers
Risk management at the heart of the process
Participate in the potential rise of the markets while benefiting from partial and permanent capital protection
A partial protection equal to 90% of the highest net asset value recorded since the sub-fund's inception
Flexible and active asset management with a constant risk monitoring
Dynamic portfolio composition searching for the optimal diversification
Flexibility and risk management
To achieve performance across asset classes while mitigating risk
Get stable capital growth with a limited risk in a challenging context thanks to a bond substitute
Investment convictions developed through a fundamental multi-scenario framework
Multi-asset portfolio with a conservative approach
Robust risk management to deliver strong returns across market cycles
Increase the value of your investment and generate income over a medium/long term perspective
Investment in a broad range of global securities and money market instruments
Determination of which asset types and geographic regions are most attractive on a global basis
Analysis of individual issuers to identify the individual securities offering the best potential returns in terms of the risks involved
Generate positive returns regardless of market trends in the medium to long-term
A disciplined approach to risk control combined with the flexibility of absolute returns management
Control of volatility supported by a proprietary risk budgeting system
Diversified portfolio combining numerous investment strategies characterised by low mutual correlation
Every investments implies some risks linked to its own universe, including capital losses in case of a stock exchange market general decrease, a selection of non-dynamics values, the currency depreciation or the use of derivatives strategies. Past performance is not reliable indicator of future results. They are useless for predicting future results.
Data and information in this document is provided solely for information purposes. Non contractual promotional information does not constitute an investment advice, neither a recommendation nor an incentive to buy or sell.
This information is not for United States resident nor to "US Persons" as this term is defined in SEC Regulation S under Securities Act of 1933.