AMUNDI FUNDS WELLS FARGO US EQUITY MID CAP
ISIN: LU0823048359 - Equities
As of 05/09/2018
YTD
2018
2017
2016
2015
2014
NAV
Fund AUM
0.23%
3.99%
26.09%
-8.76%
10.84%
4.18%
132.96 USD
66.94M USD
Aiming to benefit from the sweet spot of the US equity market
Amundi Funds Wells Fargo US Mid Cap invests mainly in medium capitalisation equities in the United States with a rigorous value approach and a defensive bias.
The sub-fund does not offer any performance or capital guarantee.
---
Risk level
Typically lower reward
Typically higher reward
An attractive US asset class with long term structural benefits
A real US focus asset class: US Midcap companies have 80% of their income from the US1
An attractive asset class in the sweet spot of the US equity market, with more upside potential than US large cap and greater downside protection than US small caps
Midcap equities have outperformed large cap equities on both an absolute and risk-adjusted basis, historically and have done so with incredible consistency1
1.Past market trends are not indicative of future market behaviour
Midcap lives in the sweet spot of company's life cycle
Potentially more benefits
More upside potential (able to « control their own destiny ») compared to large caps thanks to a good runway to move the « value creation needle »
Potentially less risks
Less fundamental risk than small cap, thanks to:
A balance sheet safety
Product/service diversification
Our products
See the fund
See the fund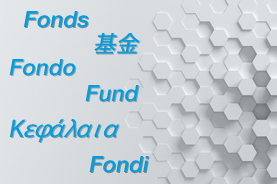 Equities
CPR Invest - Global Disruptive Opportunities
CPR Invest Global Disruptive Opportunities aims to outperform global equity markets over the long-term i.e. 5 years minimum - by investing in shares of companies which either establish or benefit - fully or partly - from disruptive business models. Compartment invests in disruptive companies in all countries (including emerging markets) and in all economic sectors without constraint relative to an index.
See the fund
Past performance is not indicative of future returns.