AMUNDI FUNDS EMERGING MARKETS EQUITY FOCUS
ISIN: LU0319685854 - Equities
As of 15/07/2020
YTD
2021
2020
2019
2018
2017
NAV
Fund AUM
-17.95%
-2.86%
20.72%
20.48%
-15.32%
33.37%
116.51 USD
1,741.13M USD
Benefit from the growth potential of domestic demand in emerging countries.
Amundi Funds Emerging Markets Equity Focus invests in dynamic companies which are exposed to growing household consumption, business investment and government spending.
---
Risk level
Typically lower reward
Typically higher reward
Our products
See the fund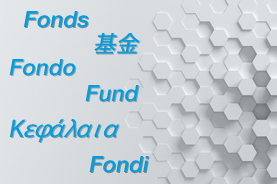 Equities
CPR Invest - Global Silver Age
CPR INVEST - Global Silver Age's investment objective is to outperform global equity markets over the long-term by leveraging on the momentum of stocks with exposure to the theme of ageing population (primarily in pharmaceuticals, medical equipment, savings banks, leisure, old-age dependency, safety, and well-being).
See the fund
See the fund
Past performance is not indicative of future returns.