FIRST EAGLE AMUNDI INTERNATIONAL FUND
ISIN: LU1332727558 - Balanced
As of
NAV
Fund AUM
AUD
0.00M AUD
---
Risk level
Typically lower reward
Typically higher reward
Our products
See the fund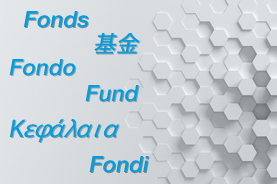 Equities
CPR Invest
CPR Invest Global Disruptive Opportunities aims to outperform global equity markets over the long-term i.e. 5 years minimum - by investing in shares of companies which either establish or benefit - fully or partly - from disruptive business models. Compartment invests in disruptive companies in all countries (including emerging markets) and in all economic sectors without constraint relative to an index.
See the fund
Bonds
AMUNDI FUNDS
Searching for the best opportunities within the Emerging Market Debt universe
See the fund
Past performance is not indicative of future returns.