AMUNDI FUNDS PROTECT 90
ISIN: LU1433245245 - Balanced
As of 23/01/2020
YTD
2019
2018
2017
2016
2015
NAV
Fund AUM
0.34%
6.35%
-4.45%
1.79%
-
-
103.48 EUR
686.93M EUR
A protected and active investment
In a context of low interest rates, economic and financial uncertainties, investors are more than ever seeking performance without putting all their capital at risk.
Amundi Funds Protect 90 allows investors to benefit from potential market rises through an active and flexible management across broad, diversified investment universe. This strategy offers daily partial capital protection formally guaranteed by Amundi SA and up to 90% of the highest net asset value recorded since the sub-fund's inception.
---
Risk level
Typically lower reward
Typically higher reward
Our products
See the fund
See the fund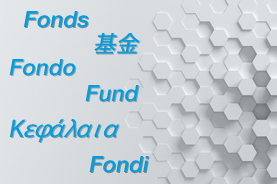 Equities
CPR Invest - Global Silver Age
CPR INVEST - Global Silver Age's investment objective is to outperform global equity markets over the long-term by leveraging on the momentum of stocks with exposure to the theme of ageing population (primarily in pharmaceuticals, medical equipment, savings banks, leisure, old-age dependency, safety, and well-being).
See the fund
Past performance is not indicative of future returns.