AMUNDI FUNDS GLOBAL AGGREGATE BOND
ISIN: LU1883317346 - Fixed Income
As of 25/09/2023
YTD
2022
2021
2020
2019
2018
NAV
Fund AUM
2.81%
-3.00%
5.44%
-5.00%
-
-
4.958 EUR
2,884.27M EUR
Seeking value wherever it exists
Seek out the best investment opportunities1 across global government bond, corporate credit and currency markets through an active and flexible approach2.
1. The Sub-Fund does not offer any capital protection or performance guarantee.
2. For further details regarding the investment policy, objectives and eligible assets, please refer to the Key Investor Information Document (KIID) and the Prospectus.
Our products
See the fund
See the fund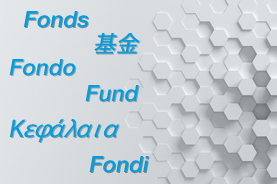 Equities
CPR Invest - Global Silver Age
CPR INVEST - Global Silver Age's investment objective is to outperform global equity markets over the long-term by leveraging on the momentum of stocks with exposure to the theme of ageing population (primarily in pharmaceuticals, medical equipment, savings banks, leisure, old-age dependency, safety, and well-being).
See the fund