AMUNDI RENDEMENT PLUS
ISIN: FR0010820332 - Balanced
As of 02/07/2020
YTD
2019
2018
2017
2016
2015
NAV
Fund AUM
-3.96%
7.50%
-5.19%
3.67%
1.83%
0.30%
123.29 EUR
917.36M EUR
Amundi Rendement Plus is a global multi asset fund which seeks, through a discretionary approach, to achieve, over a three-year horizon, an annualised outperformance of more than 1.70% relative to the capitalised EONIA index – which represents the Eurozone money market rate – after taking maximum management and administration fees into account, while complying with a predefined risk budget.
Amundi Rendement Plus provides no performance guarantee and may be subject to a risk of capital loss.1
---
Risk level
Typically lower reward
Typically higher reward
Our products
See the fund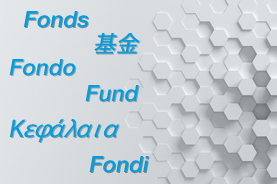 Equities
CPR Invest - Global Disruptive Opportunities
CPR Invest Global Disruptive Opportunities aims to outperform global equity markets over the long-term i.e. 5 years minimum - by investing in shares of companies which either establish or benefit - fully or partly - from disruptive business models. Compartment invests in disruptive companies in all countries (including emerging markets) and in all economic sectors without constraint relative to an index.
See the fund
See the fund
Past performance is not indicative of future returns.