AMUNDI FUNDS SBI FM INDIA EQUITY
ISIN: LU0236502158 - Equities
As of 05/06/2020
YTD
2019
2018
2017
2016
2015
NAV
Fund AUM
-20.18%
11.23%
-11.15%
43.61%
-5.63%
-1.29%
170.40 USD
1,162.23M USD

Access to diversified opportunities in India.
Capture the wide array of investment opportunities1 in one of the world's most populated countries.
1. The Sub-fund does not offer any performance or capital guarantee.
---
Risk level
Typically lower reward
Typically higher reward
Our products
See the fund
See the fund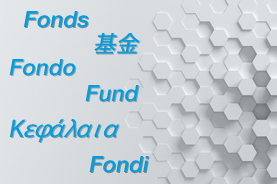 Equities
CPR Invest - Global Silver Age
CPR INVEST - Global Silver Age's investment objective is to outperform global equity markets over the long-term by leveraging on the momentum of stocks with exposure to the theme of ageing population (primarily in pharmaceuticals, medical equipment, savings banks, leisure, old-age dependency, safety, and well-being).
See the fund
Past performance is not indicative of future returns.